Sakura Onigiri Bento. Bento perfect for ohanami~~
I was so totally thrilled when I received a set of Sakura goods from Nihon Ichiban, an e-store that carries literally anything from Japan, especially highly sought after goods by people living outside Japan.
Sakura products are definitively one of the popular F&B products they carry. I cant wait to show you all the sakura recipes I have in my head.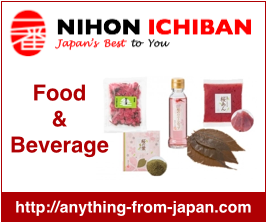 One of the things I love using pickled sakura flowers is to make ohanami bento. Where spring is all about cherry blossom viewing and enjoying delicious food.
I have personally bought sakura flowers elsewhere online and also in Japan, and I can tell you that there is quite a mark difference in the quality of sakura flowers you might get.
The ones that Nihon Ichiban carries are definitely the type I recommend. (I will do a photo comparison soon for you)
They are in a lovely pink hue and comes more in whole flowers then some where they tend to be of varying sizes and broken.
With such good quality sakura, I was excited to start using them.
So first up, lets enjoy a Sakura onigiri bento!
The rice is mixed with of the sakura flowers to give it that lovely pink colour.
Using cling wrap, I then wrapped and shaped the rice into the sakura petals to form the flower. Topping it off with 2 sakura flowers on top.
Point to note: Sakura flowers come in picked form, which means that there are salt crystals covering the flowers. I usually gently wash off/soak them , patting them dry using come kitchen paper towels before using.
This step is also needed when you use sakura flowers for sweets/baking etc.
If however you are making sakura tea, you can just use them as they are. Yes, the tea is meant to be slightly salty with that subtle sakura flower flavours.
The side dishes for this Sakura onigiri bento included sauteed prawns with soft boiled egg, sweet peas, sakura namafu, grilled teriyaki salmon fillet, cold tofu, carrot and edamame beans.
Multi-tiered Acrylic Bento Box is from Primitive 陶舎花*花 via Rakuten Japan.
Tea Towel is from Afternoon Tea Japan.
Tea Cups are from HARIO Japan, I bought them at Lupicia tea store at Great World City.
---
Follow my bento creations, food art and food styling journey on my Facebook my page here or my Instagram here.
More information about my bento cookbook title 'Kawaii Bento'

  here.